Solo
microlight
flight
across
the
Tasman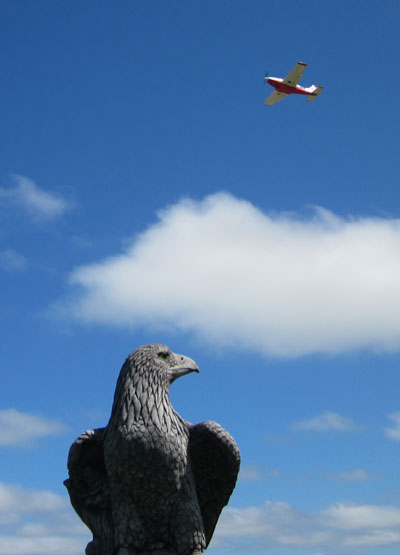 In 2005, Logan was the second New Zealander to fly a microlight solo across the Tasman in his Pioneer 300 (ZK SHL) and back.
Logan's reason for flying the Tasman was to launch Alpi Aviation into Australia and he didn't think it was too big a deal to fly his plane to Australia.  Logan was keen to make a greater impression by having not one but two pioneers for the Wagawaga flyin.
Logan regularly flew North Island - South Island and up to 4.5 hrs each stretch, which is all you needed in one of these aircraft.
Part of his planning for the trip included the installation of an additional 80 litre fuel tank which he custom made to sit in the passenger seat as no one else wanted to go with him.  He also carried a satellite phone, life raft, survival suit and two gps units and emergency locator beacon.  
The trip over took 10 hours approx. going via Norfolk Island and Lord Howe and 8 hours return, Lord Howe direct Kerikeri.  Logan spent two months assembling and demonstrating the Pioneer.
He set off from Kerikeri, landing at Norfolk Island for fuel and then on to Lord Howe and finally arriving at Port Macquarie. While in Australia he helped complete the building of Barry Pendletons Pioneer 300 kit. The second Pioneer to fly in Australia and also established an agency for the Pioneers in Australia.